Welcome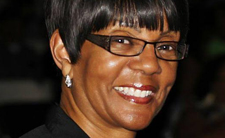 WELCOME TO THE NATIONAL SALES NETWORK – PHOENIX CHAPTER!
As the 2017-2018 President of The National Sales Network, Phoenix Chapter, it is my pleasure along with our leadership team and Board of Directors to welcome anyone who may have an interest in partnering with our chapter to assist in enhancing the NSN-Phoenix value statement that offers members, sponsors, partners and guests opportunities to improve their sales skills and techniques.
Our mission is to elevate our members' sales knowledge and skills to a level that allows them to excel professionally throughout their careers in all levels of the workforce, or as top level entrepreneurs throughout the Phoenix Metro Area.
The Phoenix Chapter's events are open to any individual and/or corporation seeking opportunities to join/partner with a professional network that supports and executes world-class sales training and development.